Home ICFS Chemical Mortars ICFS CM350VESF Anchor Bolt Chemical Injection Mortar (Vinylester)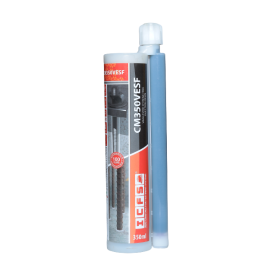 ₹924
APPLICATIONS:
Suitable for high load values in concrete and masonry for medium to heavy-duty applications.
Fast working times for early loading in time-sensitive applications
Use in outdoor environments and anchor bolt fixing
Suitable for close to edge and reduced anchor center fixing.
Usable in damp and wet environment and submerged drill holes.
---