Home Nylon Frame Anchors ICFS Nylon Plugs Sleeve without Screw (6 x 30 mm) - Pack of 100 ICFS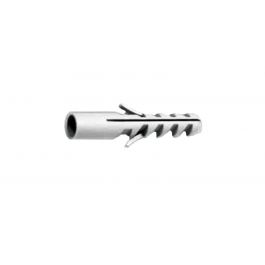 ₹189
Suitable for wood and chipboard screws.

M-teeth combined with side-links and screw-guide, ensure entire plug face is forced against walls of hole, for enhanced grip in soft materials.

The wide neck is subject to no expansion pressure and prevents surface damage to tiles and plaster.

Side-links stop plug from breaking open during insertion, ensuring positive action when screw is driven in.

Offset block profile allows plug to hold firmly against sides of hole when expansion begins.
---