Home ICFS PU Foam ICFS 1k Assembly Polyurethane Expansion Crack/Gap Filling PU Foam Spray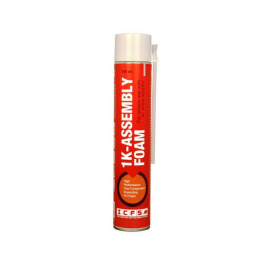 ₹625
APPLICATIONS :
Window and Door Frame Installation, Mounting and Sealing.

Insulation of Electrical outlets, Hot and Cold Water Pipes, Large Cracks, Holes, Joints & Openings etc.

Fills Interconnection Spaces in the Roof Construction, Corrugated steel and Roof Tiles.

Soundproofing application on Screen, Partition Walls, Car and Boat Cabins.

Improving Thermal Insulation in Cooling Systems.

Ageing resistant PU FOAM.

Used in various material CONCRETE,PLASTER,BRICK,FLOORBOARD.
---